A prominent lawyer spoke openly about the beating of his client while in custody, perhaps thinking that it could stir change in Azerbaijan.
Action was taken in the authoritarian country, but not against the police suspected of carrying out the beating. Instead, it is the whistle-blowing lawyer who finds himself being punished.
Shortly after speaking out, Yalcin Imanov, who has defended a number of government critics, was suspended by the Azerbaijani Bar Association. He awaits a final decision this month on whether he will be formally disbarred.
With the Bar Association refusing to release any documents on its decision, Imanov and others strongly suspect the action is tied to his work. "I've asked for a copy of the decision on terminating my practice and a transcript of the session when the decision was made," Imanov told RFE/RL's Azerbaijani Service. "But so far I've heard nothing back."
It wouldn't be the first time a lawyer has been singled out in Azerbaijan, which has been led by authoritarian President Ilham Aliyev since 2003.
Aliyev has overseen the systematic dismantling of the country's civil society. Dozens of activists, journalists, and human rights activists have been arrested and convicted on what critics say are bogus, politically motivated charges. Independent media outlets have also been shut down.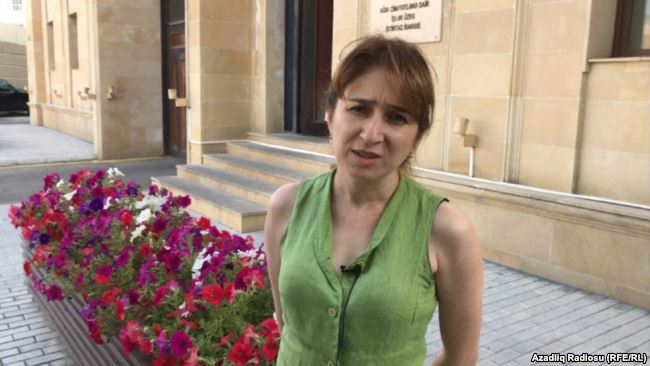 Critics now worry that Baku is taking things a step further by going after those who defend those who find themselves at odds with the state.
"Lawyers are like the last bastions in this vicious crackdown in Azerbaijan, and if they fall, the rights of every citizen in Azerbaijan will be at stake," says Giorgi Gogia, South Caucasus director at Human Rights Watch, which highlighted the case in a November 27 report.
Those working in Azerbaijan's justice system reject the charges, but scores of lawyers who have either defended opposition activists or organizations as well as criticized the workings of Azerbaijan's justice system have been disbarred or are facing being kicked out of the Bar Association.
Getting 'Blacklisted'
The situation threatens to make lawyers think twice about representing opposition-linked clients.
"There are few lawyers who agree to defend opposition activists, independent journalists. Lawyers who are able to do their job properly are fewer and fewer," independent journalist Aynur Elgunes explains in an interview with RFE/RL's Azerbaijani Service.
A lawyer who requested anonymity for fear of reprisals from the authorities says that colleagues worry they will be "blacklisted" if they take up opposition-linked cases. "Even though it's not openly stated, everyone knows it. Usually, these cases [involving opposition activists, organizations] include serious legal violations. If you want to do your job properly as a lawyer, you have to expose those illegalities. If you do, you then become a target for those government bodies, prosecutors, or police who are behind those violations," the lawyer explains.
In early August 2017, Imanov spoke to the press shortly after visiting his client in the notorious Qobustan prison, located some 40 kilometers west of the capital, Baku. Imanov said that Abbas Huseynov was repeatedly beaten and tortured by prison staff and confined in punishment cells under inhumane conditions. He said Huseynov had bruises over most of his body and could barely sit or walk as a result of the beatings.
A month later, a Council of Europe member visited Qobustan prison, found the conditions there deplorable, and demanded that Imanov's client's torture claims be investigated.
Imanov filed a complaint with the prosecutor's office, the ombudsman, and Baku district court in August, but the authorities rejected the allegations as groundless and refused to investigate.
Meanwhile, the deputy chief of the Justice Ministry's penitentiary service filed a complaint with the Bar Association, accusing Imanov of spreading false information and requesting disciplinary measures against him.
The Bar Association suspended Imanov's bar membership on November 20 and referred his case to a court to determine if he should be disbarred. Imanov cannot represent his clients in court until a ruling is made on his case later this month.
Many Lawyers Disbarred
Rights defender and coordinator of the Defense Center for Political Prisoners Oqtay Gulaliyev says the government casts a dark shadow over any of the decisions by the country's Bar Association.
"Disbarring independent and experienced lawyers is aimed at depriving political prisoners of legal defense as well as totally eliminating the legal defense system in the country," Gulaliyev says. "They've ruined independent civic society and media and now the legal defense system is having its turn. This step is unacceptable and illegal."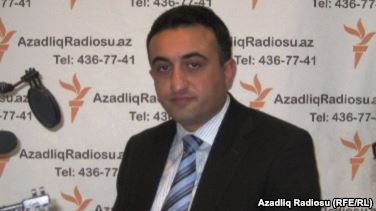 Anar Bagirov, the chairman of the Bar Association, says there is no coordinated attack on opposition-linked lawyers, dismissing local and international concerns.
"Anytime they've criticized us we remained silent, but from now on we'll give a robust reply. We believe our decisions are based on law. If anyone can prove otherwise, let them do it. Every decision by the Bar Association is fair and objective," Bagirov told RFE/RL.
However, such claims ring hollow given the list of lawyers either disbarred or facing disbarment for their opposition work, including Xalid Bagirov, Faxraddin Mehdiyev, and others.
Alayif Hasanov — who has defended opposition Azadliq newspaper editor in chief Qanimat Zahid, rights defender Leyla Yunus, and NIDA member Omar Mommadov — says he was disbarred for defending the rights of government critics.
Namizad Safarov, Aslan Ismayilov, and Muzaffar Baxisov were disbarred after criticizing the work of Azerbaijan's justice system, including its courts and judges, as well as the management of the Bar Association.
Given the history, Imanov doubts he will be allowed to practice law in the future, saying, "I don't have any hope for a fair ruling."