The number of political prisoners in Azerbaijan remains approximately the same from year to year. The president regularly signs pardon decrees but the "vacancies" on bunk beds in prisons are quickly occupied by newly-arrived opponents of the political elite of Azerbaijan.
The following is a Meydan TV report about how the possibility of pardon is used to manipulate political prisoners and how the prisoners themselves have become bargaining chips in the Azerbaijani government's foreign policy.
Ask for mercy
Ilkin Rustamzadeh is a 27-year-old activist of the youth opposition movement N!DA ("exclamation" in Azeri). Ilkin stands accused of organizing unrest. He is in his sixth year of serving an eight-year sentence. The international human rights organization Amnesty International has named him "a prisoner of conscience". Rustamzadeh has previously complained about the conditions he is held in, but the most recent message he sent from the prison sounds more like a cry for help:
"I've been in prison now for six years. But I feel this powerless for the first time. This is the first time I need your support this much. I'm choking, I can't breathe. Everyday they're slowly killing me." Rustamzadeh's fellow activists from the N!DA movement recorded this message on a phone and then published it on N!DA's Facebook page.
Tofig Yagublu, a member of the opposition Musavat Party and former political prisoner himself, believes that Rustamzadeh "is being harassed for his intransigence".
Ilkin's intransigence is that he has not asked to be pardoned even once over the years he has spent in prison.
"All those who were arrested together with Ilkin Rustamzadeh have already been released. He is the only one [from that group] st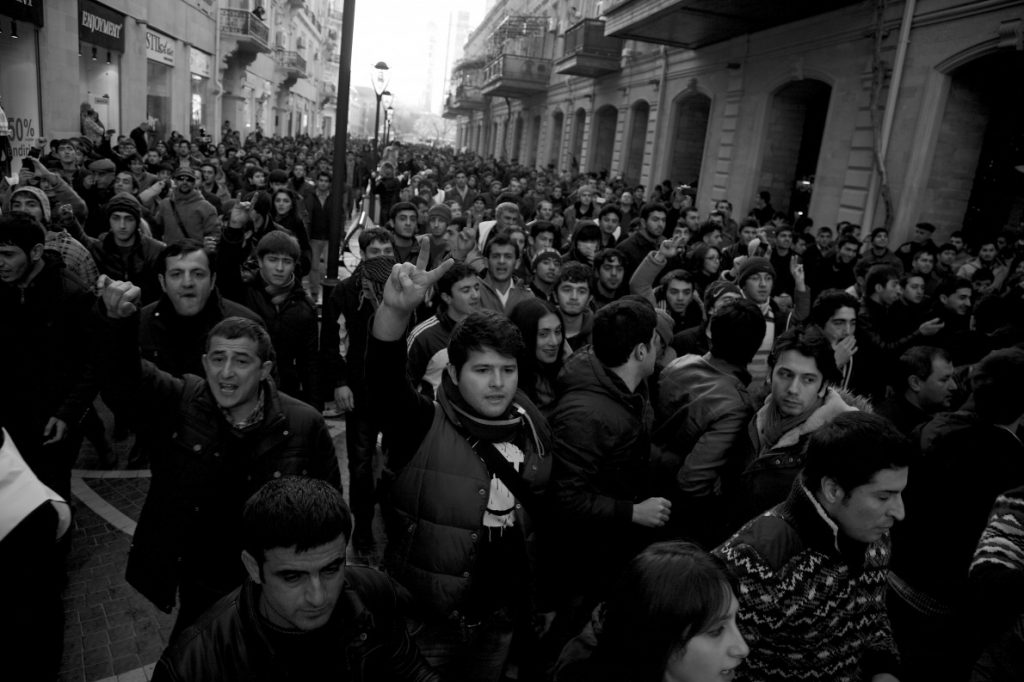 Non-combat soldier deaths
The case of the N!DA movement activists has gone down in Azerbaijani history as one of the country's most high-profile trials.
N!DA activists had protested against the fact that dozens of people had been killed in non-combat situations in the Azerbaijani army and those deaths were not investigated.
The "Stop Soldier Deaths!" rallies were held in downtown Baku in March 2013 and gathered, according to opposition media, about 3,000 people – most of them youths, but the parents of slain soldiers took part, too. In addition to demanding investigations into the soldier deaths, the protesters chanted "Resign!" several times. Water cannons and batons were used to disperse the protesters, and police detained 60 people.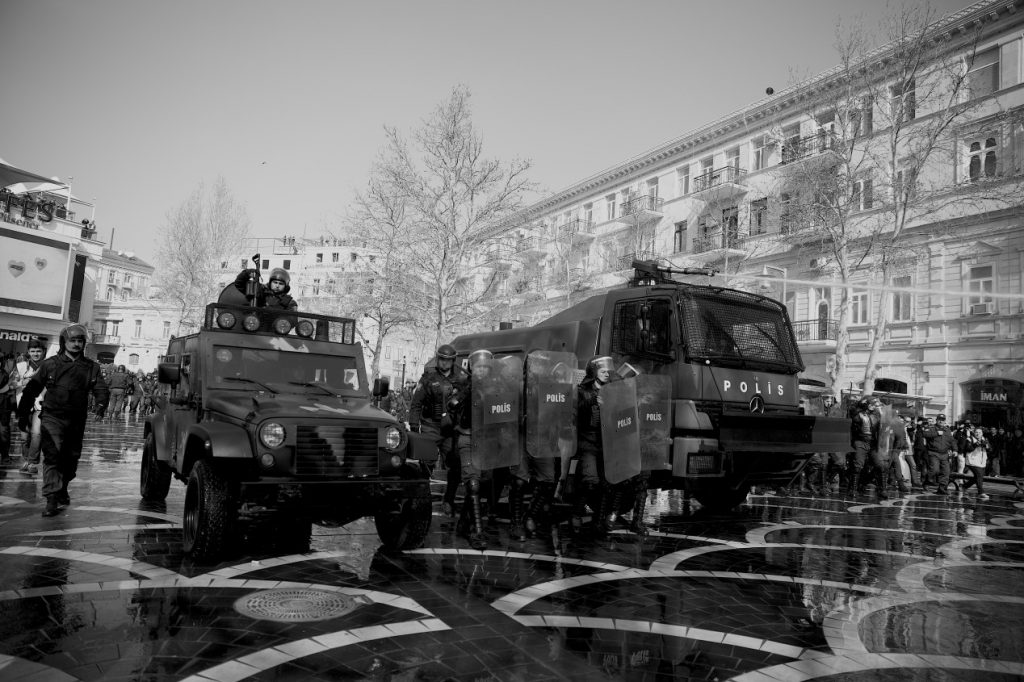 Eight young people were found to be the organizers, the youngest only 17. All of them were charged with arms possession and organizing unrest, and, in addition, some of them were charged with drug-related crimes and hooliganism. They were sentenced to six to eight years.
"When they arrived to search our house, I told them straight away that there was nothing special at our place and if they found a weapon or a Molotov cocktail, that would mean that they had brought it and planted it," Ilkin's mother Atlas Huseynova recalls.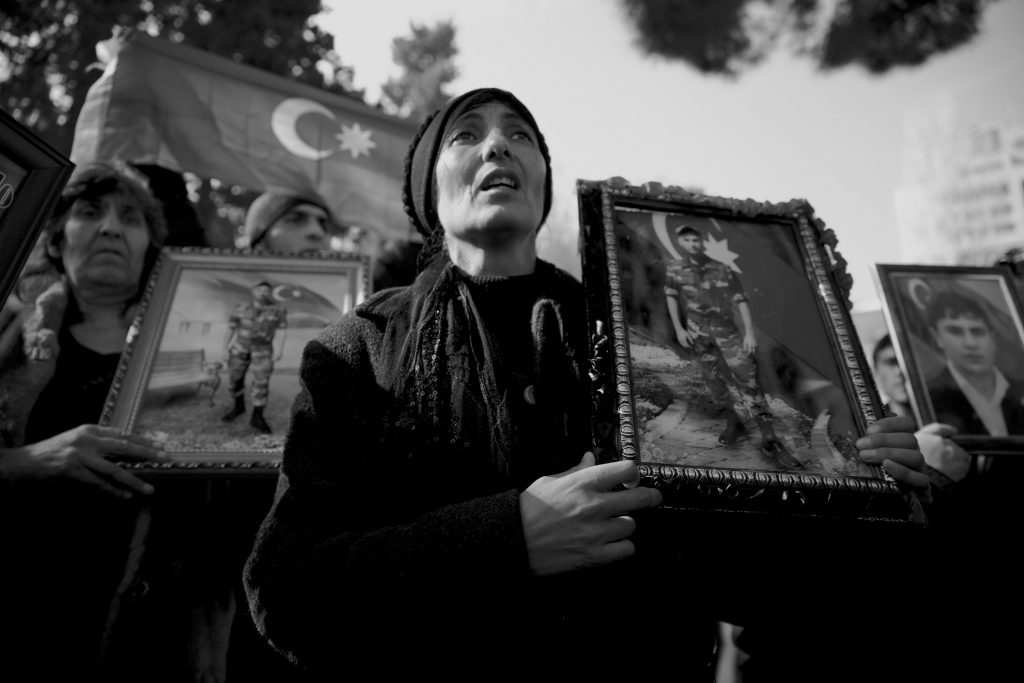 The trial lasted eight months but no evidence was provided for even one of the charges filed, Ilkin Rustamzadeh's defense lawyer Nemat Kerimli argues.
Playing humanitarian games
In 2018, international human rights activists released a list of Azerbaijani political prisoners with 128 people on it. Last year, there were 158 and in 2016 – 119. Dozens of political prisoners are released from prison annually, but their place is soon taken by new ones, and their number does not particularly change from year to year.
Observations from previous years show that if a prisoner asks the president of Azerbaijan to pardon them, then, most probably, he will really pardon them sooner or later. Strange as it may seem, it is even advantageous for the government to release someone held in prison for political reasons. Political prisoners (primarily those who have already asked the president for pardon) are normally released when there is a need to ease tension in relations with international organizations.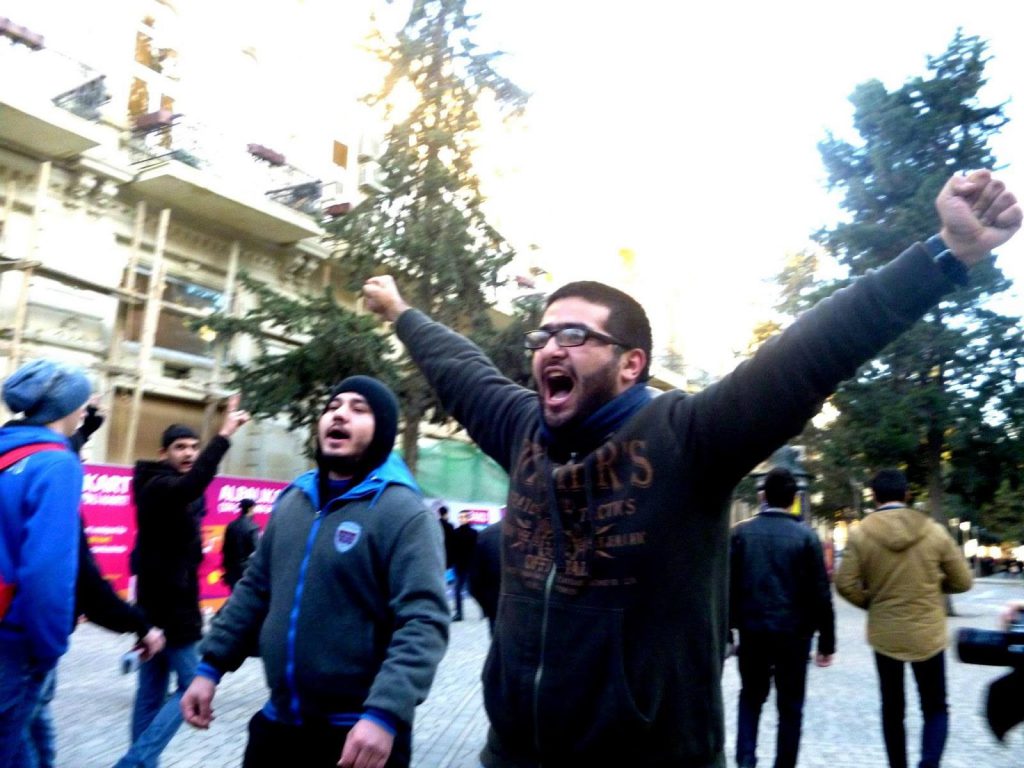 Rights activist Rasul Jafarov, who was also a political prisoner not so long ago, believes that presidential pardons in Azerbaijan are PR stunts: "The government simply wants to gain political dividends and uses this as a bargaining chip. This is especially convenient in international relations," he says.
Jafarov recalled that it was under pressure from international organizations that the most well-known political prisoner – the leader of the opposition party ReAl, Ilgar Mammadov, was released in Azerbaijan recently. Mammadov had been sentenced to seven years in prison on charges of "organizing unrest accompanied by arsons and pogroms".
Mammadov had also refused to file for pardon and for this reason he spent five years in prison, but his imprisonment caused a huge international outcry – many international organizations demanded that Mammadov be released, while EU countries threatened Azerbaijan with sanctions. The opposition activist was released immediately before German Chancellor Angela Merkel visited Azerbaijan in August 2018.
And don't forget flowers
President Aliyev sometimes releases those whose prison term is coming to an end anyway – those people were the majority on the list of those pardoned by the most recent decree, Rasul Jafarov says.
"This kind of a pardon looks more like a cheap political move than a humanitarian act. Pardon in Azerbaijan is actually reminiscent of a part of the punitive mechanism. Azerbaijan's legislation does not require a prisoner to personally write a petition to the president. The government makes them do so. In this way, the government seeks to portray them for society as criminals who have conceded their mistakes and repented them," the rights activist says.
Political prisoners are sometimes released in return for loyalty, meaning that they have to promise that they will never resume their political or public activities after they are released from prison. They are sometimes required to reinforce these promises with some political gesture – there have been several cases when people released from prison have received insistent recommendations that they visit the grave of Heydar Aliyev, the former president of Azerbaijan (and father of the current president) and be sure to put flowers on it.
Ilkin Rustamzadeh's loved ones and colleagues say that pressure is constantly exerted on him – the prison administration demands that he submit a pardon request. In addition, requirements are imposed on him that are stricter than those imposed on other prisoners. This is no surprise, however, because the treatment political prisoners get is always much worse than treatment given to felons.
"Others can pay a bribe and have the conditions they are held in improved to a certain extent. But in our barracks there was no way you could move your bed around the cell," former political prisoner Tofig Yagublu recalls. He adds that in the three years he spent in prison he never could buy a newspaper or send a letter to his family.
Ilkin's mother Atlas Huseynova's biggest fear is that because of pressure and torture her son will not be able to leave prison "alive and healthy" after spending there the eight years he was sentenced to. However, the parents' efforts to make their son change his mind have been unsuccessful.
"Every time we tell Ilkin that he should write a pardon request, he responds: did I commit any crime?" says Bakir Khalilov, the activist's father.