Azerbaijani MP Rasim Musabekov threatens with a missile attack on Nagorno-Karabakh. He wrote about it on his Facebook page.
Declaring that the Armenians allegedly decided to test Baku's determination regarding the exploitation of the mines of Artsakh, Musabekov wrote:
He also threatens to deprive the Armenians of Artsakh of electricity and gas, which the republic receives from Armenia through cables and pipelines that are under Azerbaijani control.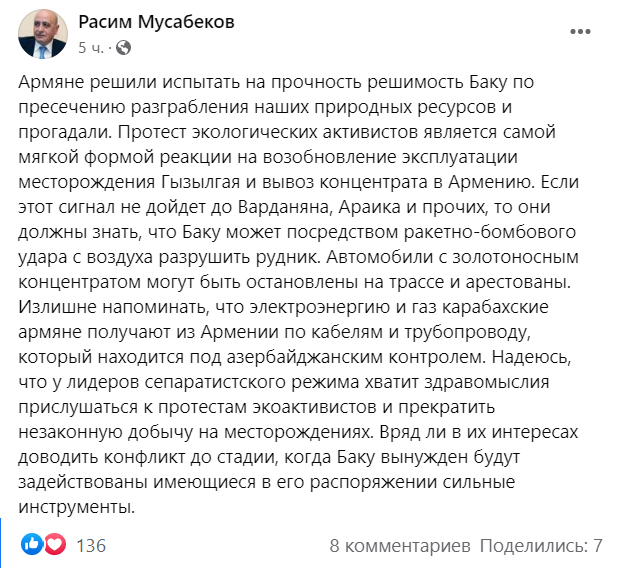 In March last year, Azerbaijan already cut off gas in Artsakh for a long period, leaving 120,000 residents of the republic without heat in conditions of unprecedented frosts for this time of year.