When Sinanian turns out to be Abdullaeva
Since its inception, the "platform for peace between Armenia and Azerbaijan" project has been built on lies and falsifications. One pseudo-Armenian from the "platform" was already reported in due time. Let me remind you that the Ukrainian from Odessa, Eugene Rogachko, became Aragom Karapetyan, an Armenian by the Azerbaijani propaganda. Rogachko later, scolded the lies of the Baku side.
However, the second character of the Azerbaijani "platform." Is more interesting. Presented as a civil activist, representative of the Armenian Diaspora in the United States Anahit Sinanyan turned out to be a daughter of a friend of the editor-in-chief of the Faktullaev Alena Abdullaeva, born in 1989 and living in Odessa.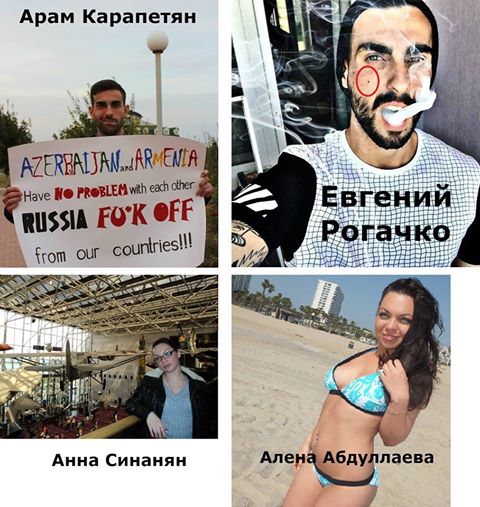 From the beginning of this so called "peace plaform", I new that this is fake move. Do you think azeri give a shit about armenians? No, they don't. Buy trying to bribe one or two to tell lies about current situation, azeri's government tries to show to the whole world that they are the good guys. But we know what they are! And this provocation won't work simply because people of Armeni know the truth and will never believe in Alieyv's propaganda moves.