On 20 November, lawyer Yalchin Imanov's legal practice was suspended by a decision of Azerbaijan's Bar Association, Imanov told Meydan TV. The Bar Association took the action in response to a complaint from the Penitentiary Service against Imanov, who is known for defending political activists.
On 10 August, Azerbaijan's Bar Association received a complaint about Yalchin Imanov from Ogtay Mammadov, deputy chairman of the Penitentiary Service. In the complaint, the Penitentiary Service accused Imanov of circulating false information in the press. Specifically, the complaint refers to allegations of torture made against the Penitentiary Service by Imanov's client Abbas Huseynov, deputy chairman of the Muslim Unity Movement. The Penitentiary Service denies the allegations.
"Supposedly I have upset the stability of the country, I organize rallies, create the impression that religious people are pressured, and stir up the activities of foreign forces," Imanov told Meydan TV. "The Bar Association has decided to launch disciplinary proceedings."
Imanov's legal practice was suspended on 20 November pending a court ruling. Imanov plans to appeal if the court rules against him.
In the past few years, a number of attorneys known as human rights defenders have been suspended from the Bar Association on the basis of similar complaints, including Elchin Namazov, Aslan Ismayilov, Khalid Bagirov and Muzaffar Bakhishov. First Deputy Prosecutor-General Rustam Usubov has asked the association to take action against the attorneys Nemat Karimli, Asabali Mustafayev, Fakhraddin Mehdiyev, and Agil Layichov.
On the same day that the Bar Association suspended Imanov's legal practice, a complaint against another lawyer was dropped. Judge Rashid Huseynov, of the Shaki Court for Serious Crimes, had claimed that attorney Elchin Sadigov impeded the trial of journalist Elchin Ismayilli.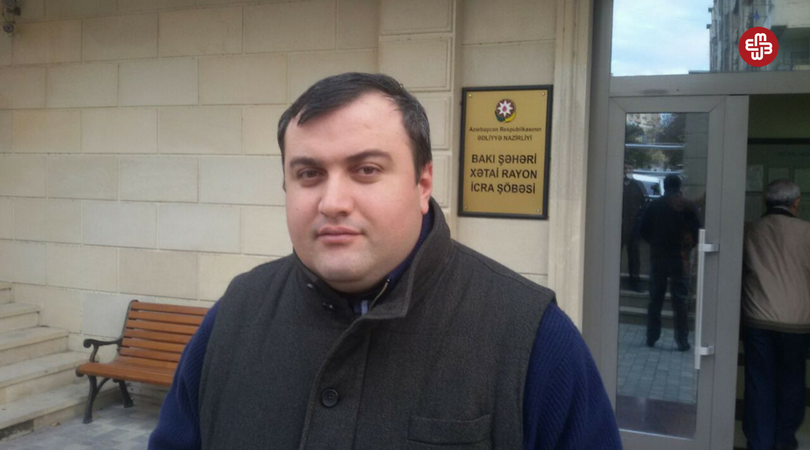 "The disciplinary proceedings regarding me were dropped because there was no legal violation in my actions," Sadigov told Meydan TV. "No evidence was found to support the judge's complaint and I had had a well-grounded reason not to provide the judge with information he sought, due to the fact that as an attorney I kept that information confidential. I received no disciplinary punishment."
On 31 October, Azerbaijan's parliament passed amendments to the legal code banning non-Bar lawyers and lay practitioners from representing clients in court. The changes are set to go into effect 1 December this year. A group of lawyers has launched a campaign against the amendments, claiming that banning non-Bar lawyers and lay practitioners from representing clients in court will result in a "strong monopoly" of the "government-controlled" Bar Association, and a drastic decrease in the "number of available lawyers who can represent litigants before courts."