In Azerbaijan, human rights defenders and NGOs have less and less space for activity. In recent years, amendments to laws have been adopted that impose restrictions on the work of human rights defenders and strict state control over it. The arrests of the most famous human rights defenders and the subsequent trials that ended in prison terms show that Azerbaijan is confidently moving towards authoritarianism, apparently taking over from Russia its neglect of civil society.
Serious concern is the respect for freedom of expression (including on the Internet), meetings and associations. Despite the increasing pressure from regional and international human rights organizations, the Azerbaijani government does not respond to the issues raised. On the contrary, the prosecution of journalists, editors and bloggers is only increasing. Also reported are the frequent cases of surveillance by special services of human rights defenders.
I want to recall the most famous cases related to human rights.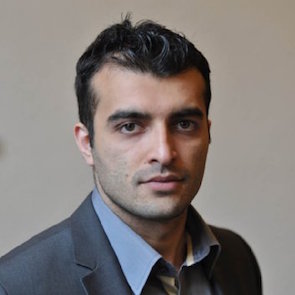 Rasul Jafarov heads the Human Rights Club, an organization founded in 2010 to protect freedoms and human rights in Azerbaijan. He organized the Art for Democracy and Singing for Democracy campaign in connection with the Eurovision 2012 song contest to draw international attention to the government's offensive on civil society
On April 16, 2015, the Baku Serious Crimes Court sentenced Rasul Jafarov to six and a half years in prison. Jafarov has been in custody since his arrest on August 2, 2014 on charges of illegal business, tax evasion and abuse of power. On December 12, 2014, additional charges were brought against him for alleged misappropriation and official forgery. However, his lawyers insist that these charges are unfounded, especially given that the alleged victims deny that Rasul Jafarov harmed them.
On March 17, 2016, President of Azerbaijan Ilham Aliyev signed an order to pardon 148 prisoners, including human rights defenders Anar Mammadli, Rasul Jafarov and Gilal Mammadov. On the morning of the same day, the Baku Court of Appeal commuted the sentence to journalist Rauf Mirkadirov from six years in prison to five years probation, essentially releasing him.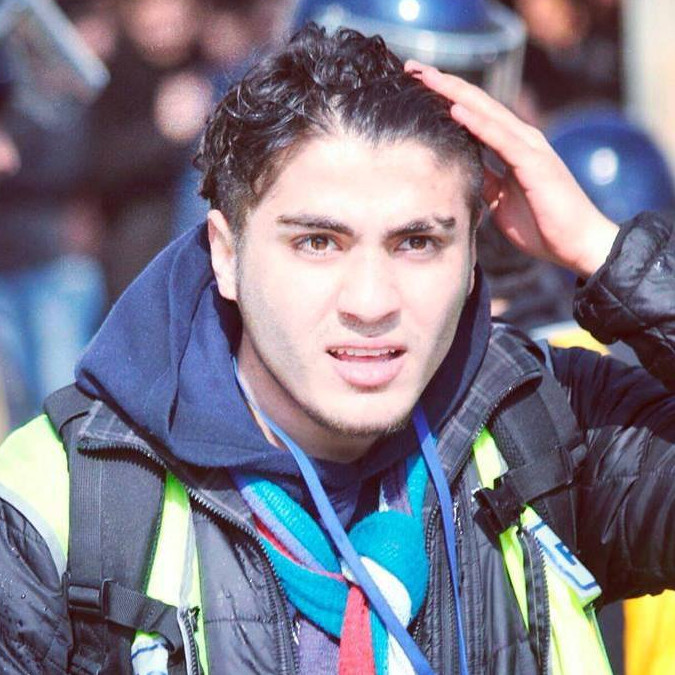 Mehman Huseynov is an Azerbaijani human rights defender and journalist who documented corruption and human rights violations in Azerbaijan. He is the editor-in-chief of the socio-political magazine, SANCAQ, and Chairman of the Institute for Reporters' Freedom and Safety (IRFS), an Azerbaijani human rights organisation that campaigns for freedom of expression and freedom of information. Immediately prior to his arrest on 9 January 2017, Mehman Huseynov had worked on the campaign "Hunt for Corrupt Officials", which had exposed corruption in the high echelons of Azerbaijan's ruling establishment. He took photos and video reports showing the luxurious homes of government members.
Mehman Huseynov was arrested on January 9, 2017, when five police officers in civilian clothes pushed him into a car without license plates. There they sealed his mouth with tape, put a bag on his head and beat him with a stun gun. On January 10, closed hearings were held in the Nasimi District Court of Baku, during which he was convicted of "disobeying the lawful order of a police officer" and decided to pay a fine of 200 manat (about 105 euros). The head of the Nasimi District Police Department of Baku then filed a lawsuit against Mehman Huseynov, accusing him of disseminating false information about the abduction and ill-treatment. All appeals filed by lawyers of Mehman Huseynov were rejected.
On March 2, 2019, after two years in prison on charges of "defamation combined with the accusation of a person committing a grave or especially grave crime," Mehman Huseynov was released.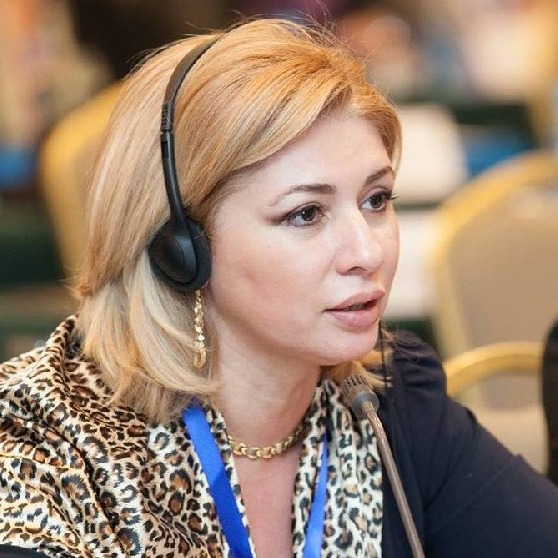 Irada Javadova has been a member of the Azerbaijani Bar Association for 13 years and has taken on numerous human rights cases These have included violations of citizens' property rights and violations against political activists and human rights defenders. She is also the former head of NGO "Human Rights Education".
On June 14, 2018, Irada Javadova appealed to the Presidium the decision of the bar to expel her. She was expelled on June 11, 2018 following a complaint from one of her clients.
Irada Javadova expressed concern about the possible arbitrary detention of her client in an open letter after receiving a request from the client's mother to inquire about her daughter's whereabouts. The dismissal procedure was initiated following a complaint from this particular client.
A number of human rights advocates have also been expelled from the bar after publicly raising concerns about possible human rights violations against their clients, including Khalid Bagirov, Aslan Ismayilov, Alayf Hasanov, Elchin Namazov, Yalchin Imanov, Farhad Mehdiyev, Muzaffar Bakhshaliev, Anagi Hajibeyali, and Anagi Hajibeyali Intigam Aliyev. Disciplinary procedures for lawyers in Azerbaijan have been criticized for lack of objectivity, predictability and transparency.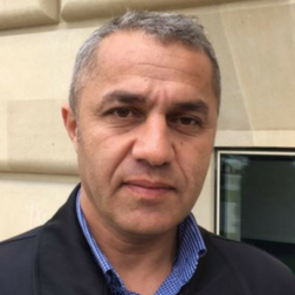 Yalchin Imanov is a human rights lawyer in Azerbaijan, who has taken on high-profile and sensitive cases, especially those involving human rights defenders and political prisoners. The Azerbaijan Bar Association includes 934 lawyers, most of whom refuse to take politically sensitive cases.
On July 10, 2017, Yalchin Imanov filed a complaint with the prosecutor about the torture that his two clients were subjected to in custody. After ten months, he never received a response to his complaint, and he was not notified of the decision in the case of his clients.
On November 20, 2017, in response to a complaint from the Penitentiary Service, the Azerbaijan Bar Association decided to remove Yalchin Imanov from lawyer activities before the trial.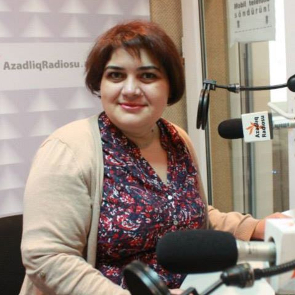 Khadija Ismayilova is a prominent journalist and human rights activist in Azerbaijan and is well known for her investigative reports on corruption in Azerbaijan, including the Presidential family's involvement. Prior to her arrest, Khadija reported on the situation of political prisoners in Azerbaijan and advocated for their release. She has been working for Radio Azadliq (a local service of Radio Free Europe/ Radio Liberty) in Azerbaijan.
Khadija Imailova was arrested on December 5, 2014 on false charges of bringing to suicide (Article 125 of the Criminal Code of Azerbaijan).
On September 1, 2015, the Baku Serious Crimes Court sentenced Khadija Ismailov to seven and a half years in prison on trumped-up charges of embezzlement of the funds, illegal business and abuse of power. An acquittal was issued on initial charges of suicide.
On May 25, 2016, she was released on parole. The court did not drop charges from her, as a result of which she was assigned a probationary period of three and a half years, she was forbidden to engage in professional activities for two years and leave the country; it is also subject to a number of other restrictions. Her case is the first one when the Azerbaijani authorities banned the professional activities of a journalist.
On January 30, 2018, the Baku Court of Appeal considered an appeal against the ban on leaving; The court decided to uphold the previous decision. Khadija Ismailova was invited to Sweden to receive the Foundation for the Right Lifestyle Foundation award, which was awarded to her in recognition of her activities as a human rights defender. The defendant presented the court a letter of invitation to the award ceremony, but the court did not accept it for consideration. This is the third court refusal to lift the ban on leaving Khadija Ismailova.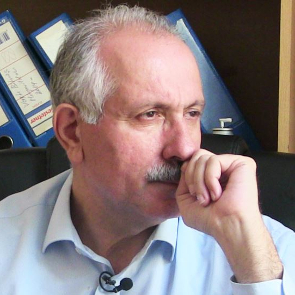 Mehman Aliyev is an Azerbaijani human rights defender and prominent journalist who documents corruption and human rights violations in Azerbaijan. Mehman Aliyev is the Chief Editor and Director of Turan İnformasiya Agentliyi (Turan Information Agency), an independent news agency which was founded in 1990 by a group of journalists who refused to work in the state media. Turan Information Agency (also known as 'Turan') publishes analytical articles and news materials in Azerbaijani, Russian and in English.
On August 16, 2017, tax officials raided the premises of the Turan agency, confiscated financial documents, and froze the organization's accounts. On August 24, 2017, Mehman Aliyev was arrested and detained in Baku Detention Center No. 1. On August 25, the Department of Preliminary Investigation of Tax Crimes of the Ministry of Taxes of Azerbaijan opened a criminal case against Mehman Aliyev under Articles 192.2.2 (illegal business), 213.1 (large-scale evasion of taxes and contributions to the mandatory social insurance fund) and 308.1 (abuse of power ) Of the Criminal Code of the Republic of Azerbaijan.
On September 11, 2017, the Yasamal district court of Baku changed the preventive measure against Mehman Aliyev. According to his lawyer, the human rights activist was released from custody and transferred to house arrest.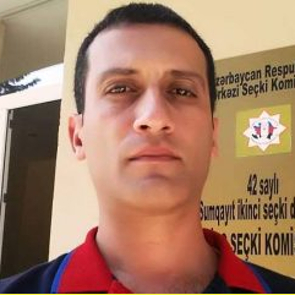 Elchin Mammad is President of the Social Union of Legal Education of Sumgait Youth (SULESY), an organisation which provides free legal assistance to low income families and legal support for local NGOs. Elchin Mammad is a human rights lawyer and editor-in-chief of the newspaper Yukselish Namine, which includes reports on the activities of human rights defenders and organisations in Azerbaijan. Elchin Mammad assisted in setting up the International Human Rights Protection Association (IHRPA) in Belgium, an organisation which promotes human rights, fundamental freedoms and provides support to human rights defenders worldwide.
On August 9, at about two in the afternoon, Elchin Mammad, who was traveling to a meeting of the MAHRC, was detained at a border checkpoint while leaving Azerbaijan for Georgia. Border guards told Elchin Mammad that the Main Directorate for Combating Organized Crime (GUBOP) of the Ministry of the Interior had banned him from leaving the country back in 2015, so he could not cross the border. Elchin Mammad showed a document with the decision of the Baku Administrative-Economic Court No. 2 on the abolition of restrictions on his departure from the country, but border guards ignored the document.
Police officers took the human rights activist away and detained him in the Gazakh district police station, and also confiscated his phone and computer. Nine hours later – after the fax arrived from the head of the investigation department of the GUBOP, Janpolad Daanov, the human rights activist was released. The content of the message remains unknown. The released human rights activist, however, was never able to leave the country. Elchin Mammad returned to Baku and filed a complaint about the detention and the ban on leaving the President of Azerbaijan, the Attorney General and the Minister of Internal Affairs. No response has yet been received from these civil servants.
On May 15, 2015, the Ministry of the Interior forbade a human rights activist from leaving the country due to the fact that Elchin Mammad allegedly owed money to the bank. On May 24, 2016, the Baku Administrative-Economic Court No. 2 lifted the ban on the exit of Elchin Mammad, and on August 2, 2016 the decision entered into force.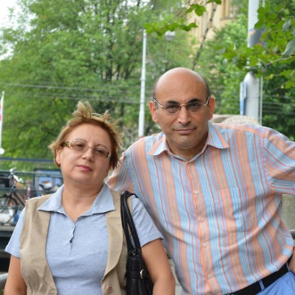 Leyla Yunus is the Director of the Institute for Peace and Democracy (IPD), an organisation promoting the rule of law and involved in conflict resolution and peace-building between Azerbaijan and Armenia. The human rights defender and her organisation have faced judicial harassment and intimidation in the past. Leyla Yunus was awarded the Theodor Haecker Prize in 2013 in recognition of her work in combating corruption and promoting human rights and the rule of law.
For the first time, human rights defenders were arrested on July 30, 2014, and on August 13, 2015, they were sentenced to 8, 5, and 7 years in prison, respectively. They were charged with several charges, including tax evasion and forgery, which, according to international human rights organizations, were politically motivated.
Both human rights defenders suffer from serious illnesses that escalated during detention. After spending a year and a half in prison, on December 10, 2015, Leyla Yunus was released – she was released on medical grounds and placed under house arrest; her husband was released on November 12. The Baku Court of Appeal commuted the sentence of imprisonment to five years probation. The charges against them remain valid.
On April 19, 2016, human rights activists Leyla and Arif Yunus were allowed to leave Azerbaijan and go to the Netherlands, where their daughter is currently living. In the near future, human rights activists will go to Germany, where they will undergo emergency treatment.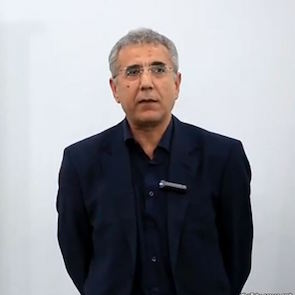 Intigam Aliyev is the head of the Legal Education Society,a human rights organisation that provides legal support to mass and non-governmental organisations and low-income groups of the population. It also publishes legal literature, monitors legislative reforms, and organises seminars, conferences and trainings. As a human rights lawyer, Intigam Aliyev has submitted more than 200 applications to the European Court of Human Rights in cases of election rigging, abuses of free speech and right to fair trial. In 2012, Mr. Aliyev was awarded the People in Need's Homo Homini Award in recognition of his commitment to defending human rights.
On the morning of August 8, 2014, human rights activist Intigam Aliyev was summoned for questioning by the Serious Crimes Investigation Department of the Prosecutor General's Office in Baku, where he was charged with tax evasion (Section 213.1 of the Criminal Code), illegal business (Section 192.2.2) and abuse of power ( Section 308.2). After that, he was detained, and later on August 8, 2014, the Nasimi District Court of Baku chose a three-month arrest measure for the human rights activist, and he was sent to the Baku Detention Center. If the court finds Intigam Aliyev guilty of the crimes he is charged with, he may face imprisonment of up to seven years.
On March 28, 2016, the Supreme Court of Azerbaijan decided to release human rights activist Intigam Aliyev, replacing him with a five-year suspended sentence of seven years and six months in prison.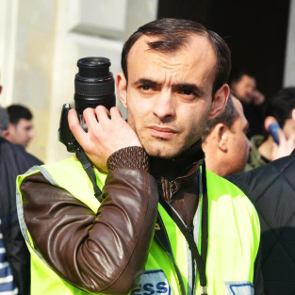 Rasim Aliyev was a journalist, human rights defender and chairman of the Institute for Reporters' Freedom and Safety (IRFS).
The chairman of the Institute for Freedom and Security of Reporters (ISBR) Rasim Aliyev was brutally beaten on August 8, and died on August 9 in a Baku hospital. He reported on intimidation and threats on social networks, continuously coming in for three weeks before his death.
The assassination of Rasim Aliyev is the latest incident in a vicious cycle of violence unleashed against human rights defenders and journalists in Azerbaijan. Immediately after the closure of the European Games 2015 in Baku, several human rights journalists and their relatives were aggressed and threatened.
The Azerbaijani authorities opened a criminal case in connection with the attack and to date have detained at least one person. Authorities attribute the attack to Rasim Aliyev's Facebook post on August 3, in which he criticized the player. Presumably, the beating could be the work of the relatives of the players.
However, even before that Facebook post, Rasim Aliyev was threatened in connection with photographs posted on the Internet that demonstrate police brutality and public discontent, for example, demonstrators with a "Resign!" Banner. According to Rasim Aliyev, he received a threat of the following content: "You will be punished for these photos." On July 25, he said that he had been threatened and filed a complaint with the police, which, however, did nothing to protect him.
Conclusion
And this is unfortunately only a small list. In reality, those whom the Aliyev regime imprisoned are much more. Does the people understand what is happening in the country and who is to blame? Is such an attitude to his people by the president is a manifestation of love !?