Iranian religious figures commented on the ambitious plans of Turkey and Azerbaijan towards Iran.
According to message Iranian media , head of the Friday prayer of Astara Mohammad Javad Bagheri, touching on the anti-Iranian statements of Ilham Aliyev, said:
«One of the players in Turkey's neo-Ottoman illusion is our neighboring country Azerbaijan and its respected President Ilham Aliyev. Azerbaijan is a detached part of Iran. The culture, history and civilization of Azerbaijan are the same as ours, in fact, this is our son, and no one worries about the son as much as the father, and when the son indulges and makes mistakes, he pretends not to notice. Azerbaijan has done something amazing in recent weeks. I wonder what they hope for.
Under these conditions, the United States and Europe have turned their backs on Azerbaijan, France is adopting resolutions against Azerbaijan, and Turkey has left it and is fighting the Kurds. If they (Azerbaijan) pin their hopes on the Zionists, they are making a big mistake. These countries will never support Azerbaijan, they only think about their own interests.
Azerbaijan is the seceding son of Iran, and if Mr. Aliyev wants to get out of this situation, he must extend a friendly hand to Iran, otherwise, if he relies on others, he will end up with disaster '.
Bilesuvar Friday Prayer Leader Jabar Aziz in turn said: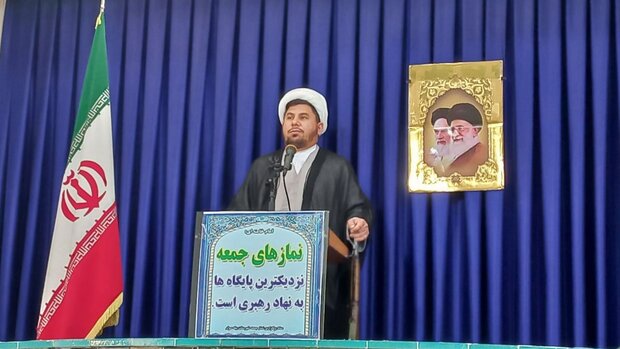 Nir Friday Prayer Leader commented on Turkey's pan-Turkist plans: