Radio Azadliq, RFE/RL's Azerbaijani service, is accused of mismanagement and bias after string of sackings
Former employees of the US-funded international media group Radio Free Europe/Radio Liberty have called for a 'serious' internal investigation into allegations of mismanagement by its Azerbaijani service, openDemocracy can reveal.
Six former journalists at Radio Azadliq, the Azerbaijani department of RFE/RL, have claimed the radio's coverage has become less critical of president Ilham Aliyev's authoritarian regime, following personnel changes by management.
They also allege harassment and coercion of staff by senior managers.
RFE/RL told openDemocracy that the corporation's internal ombudsperson had "conducted an extensive review of [Radio Azadliq's] coverage and found that it remains accurate, independent, and responsible".
"Despite near-total government control over the media, Radio Azadliq has built a reputation as a leading source of independent news in Azerbaijan," the service states on its website.
RFE/RL said it would not "comment on personnel matters".
The journalists claim that changes to Radio Azadliq's output can be traced back to the closure of its Baku office by the Azerbaijani government in December 2014 after police raided the organisation.
The closure came on the heels of a string of corruption investigations into top officials and members of the ruling Aliyev family. Radio Azaliq's leading investigative journalist, Khadija Ismailova, was arrested in December 2014 and sentenced to seven and a half years in prison in September 2015, in a case widely seen as politically motivated. She was released in May 2016.
"Radio Azadliq has always been a bastion of independent media in terms of their reports and investigations of the government's corruption scandals in Azerbaijan," Arzu Geybulla, an independent journalist and commentator, told openDemocracy.
"That was the reason why [the government] targeted [it] back in 2014."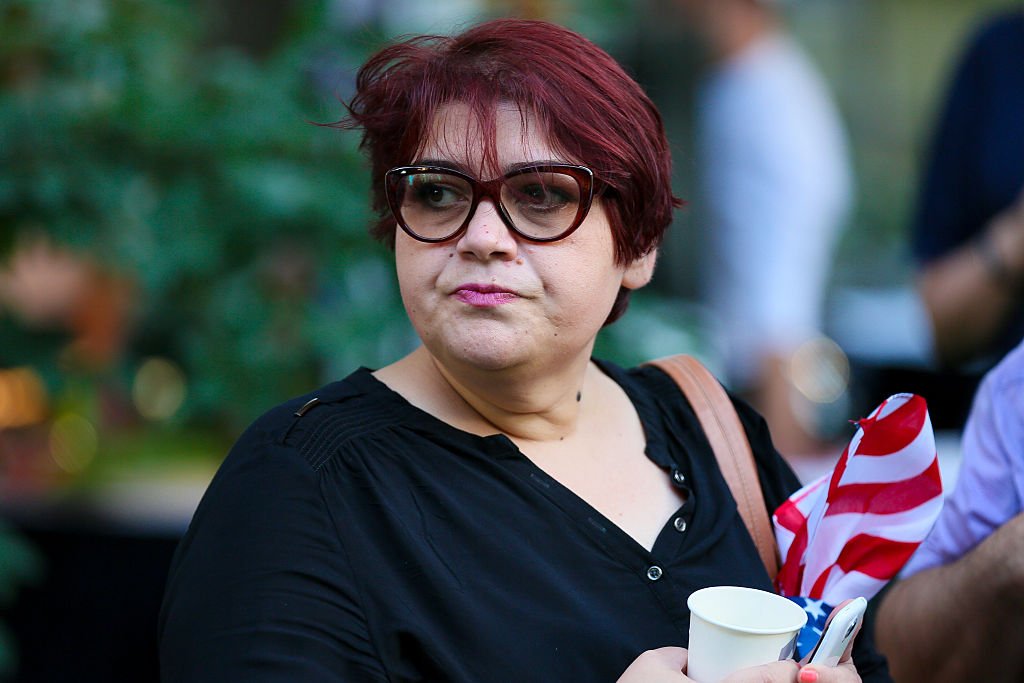 Radio Azadliq underwent a leadership transition after the closure, with a new director, Ilkin Mammadov, put in charge of Azadliq's Prague office – where RFE/RL is also headquartered – in early 2015.
Mammadov's arrival kickstarted a process of pushing out journalists who produced content critical of the Azerbaijani government – and producing content that followed the government's agenda, the six journalists allege.
In turn, they say, Mammadov replaced them with journalists more aligned with Azerbaijan's ruling authorities – including after they challenged management decisions. openDemocracy approached Mammadov for comment but did not receive a response.
Turkhan Karimov, Radio Azadliq's former social media head, told openDemocracy that he had been fired in June this year – and then replaced by a new social media editor who had previously worked for Azerbaijani government-affiliated channels in the country.
Karimov, who shot to fame after exposing Baku's corrupt traffic police on film, says his replacement, Mammadsharif Alakbarov, has previously edited films that appeared to glorify Azerbaijan's 2020 war in Nagorno-Karabakh – which Azerbaijan won – and praised president Ilham Aliyev.
"After my departure, several journalists were recruited under the leadership of Mammadsharif Alakbarov who didn't have experience on online media channels but instead had ties to the television networks associated with Azerbaijan's first lady Mehriban Aliyeva," Karimov said.
Alakbarov's Facebook page had contained public posts, seen by openDemocracy, that appeared to support the Azerbaijani government and the Aliyev family's initiatives in Azerbaijan. His page was deactivated after the allegations against Radio Azadliq first became public on social media.
When contacted, RFE/RL told openDemocracy that Alakbarov had resigned. Alakbarov did not respond to requests for comment from openDemocracy.
Karimov said Mammadov, Alakbarov and Radio Azadliq's existing editor-in-chief, Zeynal Mammadli, had created a "strategic partnership" that drove personnel and content change at Radio Azadliq.
The corporation said: "RFE/RL makes operational decisions based on a strategic plan, and is guided by how to best reach our audiences with uncensored news."
Corruption stories
These changes have also meant that Radio Azadliq has since 2016 produced fewer corruption stories that focus on the inordinate wealth accrued by Azerbaijan's ruling class, Karimov alleged.
He also claimed there had been a move away from partnership with the Organized Crime and Corruption Reporting Project (OCCRP), an international investigative outlet that collaborates with established media to produce and publish stories.
Mammadov, Karimov claimed, "explicitly discouraged" partnership between Radio Azadliq and OCCRP.
"He insisted any cooperation with OCCRP must be pursued outside of regular working hours," Karimov told openDemocracy, saying there had been a lack of joint projects as a result.
When asked by openDemocracy, OCCRP confirmed it had previously collaborated with Radio Azadliq "a number of years back", but that the collaboration had lapsed.
"We're not sure why other than some reporters have said they weren't given the time they needed to do investigative work," OCCRP said.
"It also seemed to us that [Radio Azadliq] editorial leadership had little interest in investigative work."
RFE/RL, however, told us it enjoyed "a productive reporting relationship with OCCRP, and we value our award-winning collaboration".
Focus on Nagorno-Karabakh
One strand of Radio Azadliq's coverage has particularly highlighted the changes at RFE/RL, former employees alleged: an excessive focus on Azerbaijan's 2020 victory against Armenia in Nagorno-Karabakh and its aftermath, and a decline in coverage of human rights violations in other parts of Azerbaijan itself.
The victory in Nagorno-Karabakh has been viewed inside Azerbaijan as a justification for the Aliyev regime's policies, boosting the regime's image of Azerbaijan's "military strength", said Karimov, who accused Azadliq management of "playing to the hand of the Azerbaijani government" by favouring coverage of the conflict over "coverage of internal protests and human rights violations" in Azerbaijan.
Another former Azadliq journalist, Islam Shikhali, echoed these concerns. There is now, Shikhali said, "a conspicuous absence of attention to domestic human rights violations and societal dilemmas [in Azerbaijan]," in contrast to the regular coverage of Nagorno-Karabakh.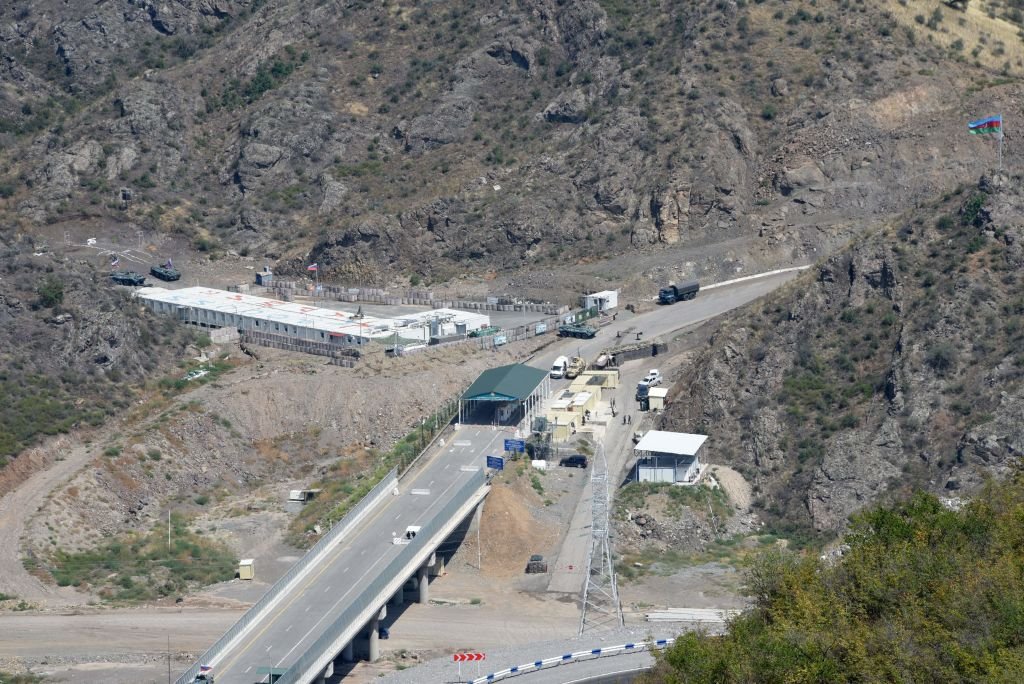 Investigative journalist Afgan Mukhtarli, who was once kidnapped and imprisoned in Azerbaijan, told openDemocracy that he too had noticed a "change in content" at Radio Azadliq, including the recent closure of an important domestic news programme, Azadliq Live.
As a result, Mukhtarli said, the amount of coverage of domestic Azerbaijani news has plummeted. "If you observe the website you will see that the news on Azerbaijan fluctuates between 20% to 30% of the overall content in the [Radio Azadliq] news section," he said. The station is supposed to cater exclusively for Azerbaijan.
The "interplay between personnel changes and [Radio Azadliq's] narratives" in terms of content has raised "important questions about its independence and impartiality," Mukhtarli said.
Azerbaijan is currently ranked 152 out of 180 states on Reporters Without Borders's 2023 Press Freedom Index
Radio Azadliq's editor-in-chief Zeynal Mammadli did not respond to a comment request from openDemocracy. But he has previously dismissed the allegations of bullying and mistreatment of employees in a comment to OC Media, a news website in the region.
"It is not my place to make a statement, but I can say that everything written is nonsense," he said. "People criticising the [Azerbaijani] government now behave like the government against Radio Liberty."
Calls for investigation
Alongside content and personnel changes, the journalists say, they have faced harassment by Radio Azadliq management.
"Management has very seriously minimised productivity by demoralising, psychologically oppressing, and threatening employees," four former staff claimed in a Facebook post on 9 August.
Ravan Seyfulla, a former Azadliq journalist now in the US, said that managers' attitude had exacerbated the difficulties of reporting in Azerbaijan, where journalists are frequently harassed, arrested and imprisoned. Azerbaijan is currently ranked 152 out of 180 states on Reporters Without Borders's 2023 Press Freedom Index.
In recent years, several scandals have emerged over the management of various local divisions within RFE/RL, which is funded by the US government.
They include the Tajikistan service's alleged cooperation with the regime of president Emomali Rahmon, and reports of pressure from senior leadership to affiliate the Georgian service with opposition television stations in the country.
The journalists are disappointed at RFE/RL's response to their claims so far, and want to see a 'serious' investigation into management practices at Radio Azadliq. RFE/RL initiated an internal investigation into Azadliq between 10 and 16 August, and found its coverage was "accurate, independent and responsible".
Investigative journalist Mukhtarli backed this call, saying that RFE/RL should clarify whether personnel changes had been a "consequence of the Azerbaijani Service's efforts to align relations with the government".
RFE/RL said it "makes operational decisions based on a strategic plan, and is guided by how to best reach our audiences with uncensored news."
Radio Free Europe: Former staff call for probe over 'pro-Azerbaijan content' | openDemocracy