Afgan Mukhtarli's last article was called "Politically Motivated Kidnappings in Azerbaijan".
It was first published back in late January of this year in Azerbaijani, and discusses several recent cases of kidnappings in Azerbaijan, many of which came about as a result of the victim's activities in human rights, government, journalism and other fields.
Given Mukhtarli's own recent disappearance, on May 29 in the Georgian capital of Tbilisi, Meydan TV offers his most recent article in English below.
***
Chairman of the Institute for Reporters' Freedom and Safety Mehman Huseynov was kidnapped by plainclothes policemen on January 9, 2017.
"I was attacked by eight people. My head was covered with a bag, my mouth gagged with a rag. They applied a taser to my legs and shoved me into a car. I couldn't breathe. My nose was bleeding."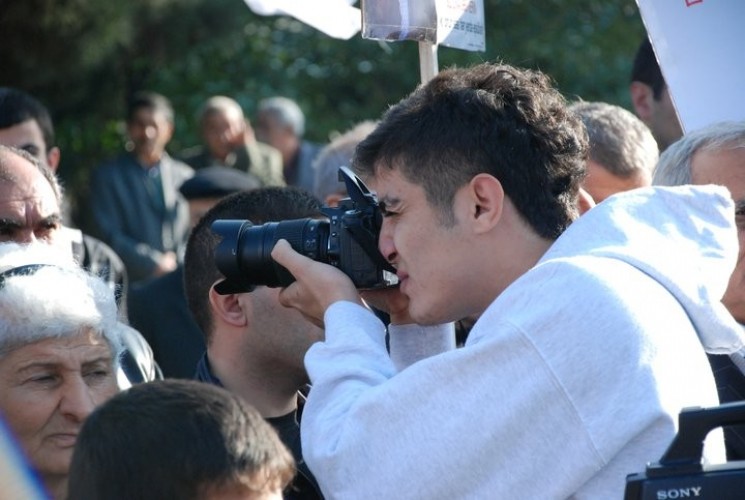 According to Huseynov, the unidentified individuals tortured him for three hours.
"They held my head down and insulted me. They threatened to rape me, and to do whatever they want. But I didn't give up". He was later taken to the 22nd police station of Nasimi District, Baku. "When they took the bag off my head, I fainted," says Huseynov.
Immediately after his appearance on January 9, Huseynov's friends and lawyer Elchin Sadiqov called the 102 service of the Ministry of Internal Affairs and informed them of the blogger's disappearance. "Nida" Civic Movement board member Ulvi Hasanov says that on the night of the disappearance, he received a phone call from the 22nd Police Station in the district.
"I was told that because of my call to the 102 emergency service, I should write a statement. We wrote a letter of explanation, and later we were told that Mehman's name is in the system and they are searching for him."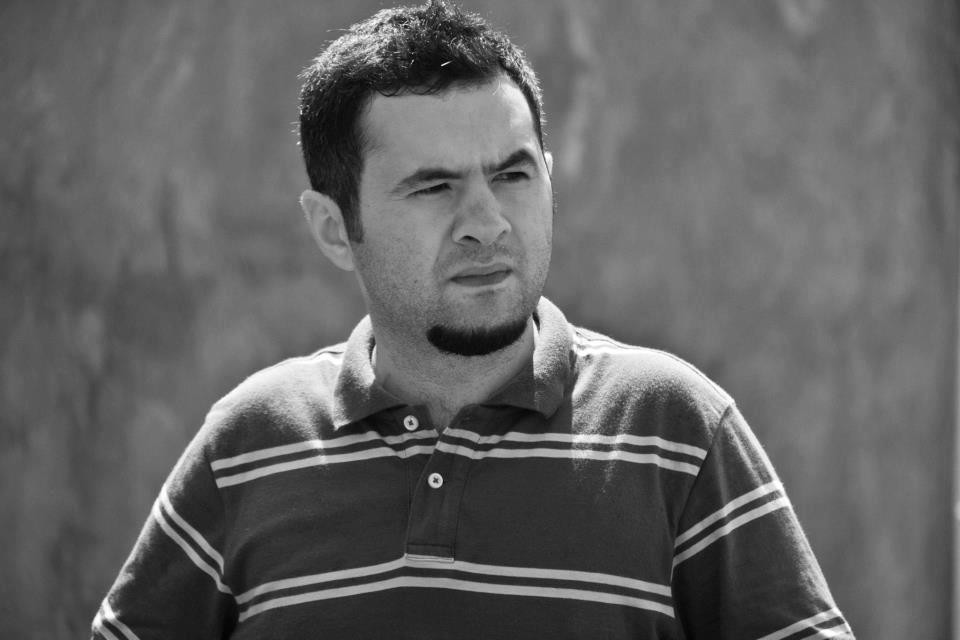 Later Hasanli went to the 22nd Police Station, where Mehman was being held. But the police refused to divulge whether or not Mehman was there, or whether he had been arrested, until the following day.
On January 16, member of Central Control Inspection Commission of "NIDA" civic movement Rahim Valiyev was also kidnapped in the street, and then sentenced to 30 days' imprisonment. His lawyer Elchin Sadiqov was unable to get a meeting his client for the first four days of his detention. Saigov reports that Valiyev was kidnapped and taken to the 18th police station, and then transferred to Narimanov district police station. He was tortured, and officers demanded that he delete all his Facebook posts.
"I was told that if I didn't delete the posts, my mother will be fired from her job, and they will go to our house and go through my family members' underwear," writes Valiyev in his statement. Lawyer Fariz Namazli says that failure to inform family of a member's arrest is illegal.
"According to the law, the detained person has the right to call his family and a lawyer. At the same time the Criminal Procedure Code also provides other rights to the detainee. But law – enforcement agencies in Azerbaijan violate this law", says Namazli. Freelance journalist Ramin Deko is another journalist who has been kidnapped by the police, in Baku's Rasulzadeh settlement on April 3, 2011, when he was working for "Azadliq" newspaper.
"They stopped and pushed me into the car. They took me to an old house, I didn't know our location. I stayed there for 4-5 hours. They threatened me, but didn't harm me physically. Later they released somewhere downtown", says the journalist.
Later the next day he was attacked outside of his office by four men, two from in front and two from behind. He says that his complaint with the police was not even considered.
"I had a doctor's statement and complained to the police. I was called to the Ministry of Internal Affairs, wrote a statement, but there have been no results". Journalist Seymur Hazi, currently under arrest and recognized by international organizations as a prisoner of conscience, was kidnapped by six plainclothes policemen back in March of 2011.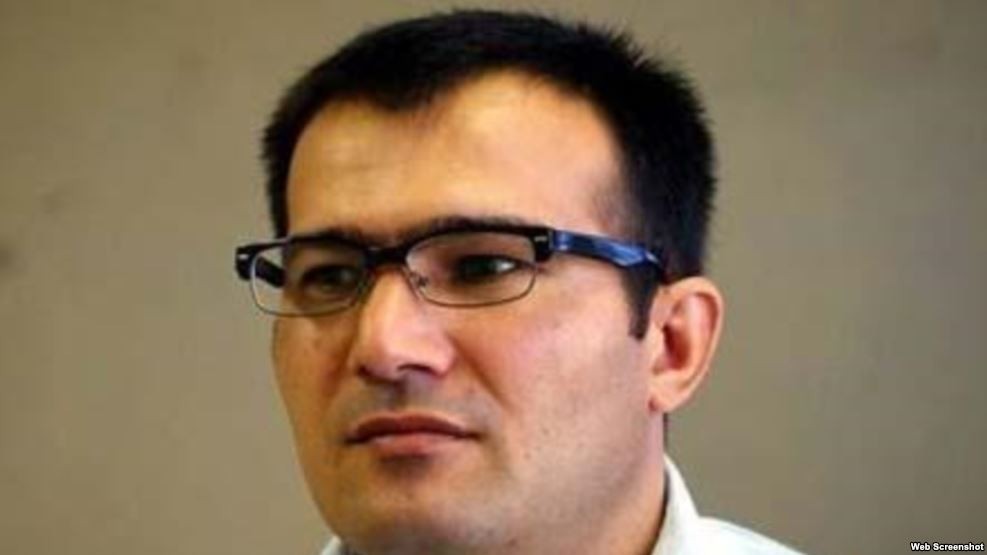 In an interview with Voice of America, he says that he was attacked in the Jeyranbatan settlement.
"I got off the bus, and went about 200 meters before seeing a 'Mercedes' minibus. I felt suspicious immediately. I was just about to turn back when two masked men stopped me. Another four men joined in and in 15-20 seconds they dragged me into the bus. They covered my head with a bag and beat me. They look me to Bilajary".
Hazi's mobile phone was taken, and his laptop was searched by the attackers. The attackers demanded that he cease his activity and stop writing against the state. Despite a promise by the Minister of Internal Affairs, Ramil Usubov, to investigate the case, the attackers have never been apprehended.
Meydan TV reporter Shirin Abbasov was kidnapped in September of 2016. He was kidnapped by employees of the Main Directorate for Combatting Organized Crime. His lawyer and family members were not informed about his detention.
Only after protests by local and international human rights organizations was Shirin Abbasov sentenced to administrative arrest for 30 days. During his arrest, he was not allowed to meet with his lawyer. According to Abbasov, he was tortured in prison.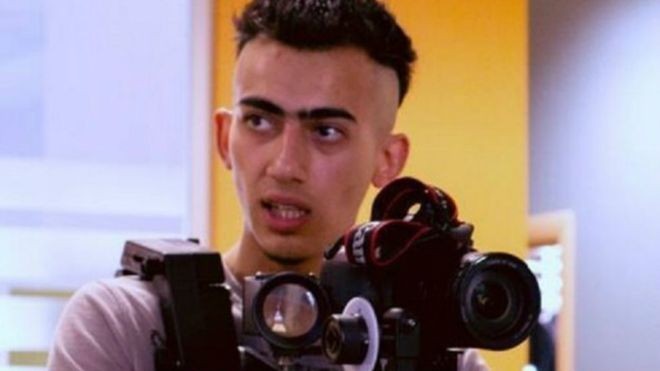 Despite all this, the Azerbaijani government still denies the cases of kidnapping and torture.
In response to Mehman Huseynov's claims on kidnapping and torture, an official of the media department of the Ministry of Internal Affairs Ehsan Zahidov said that the blogger is a liar: "His very breath is false," said the official. The Ministry of Internal Affairs filed a complaint against Mehman Huseynov. The official website of the ministry states that Mehman Huseynov has falsely accused a police officer of torture; on this basis he was accused of slander and sentenced to two years in jail.
Elman Fattah, the Deputy Chairman of Musavat Party, says that the Azerbaijani government only knows how to use violent methods against its political opponents.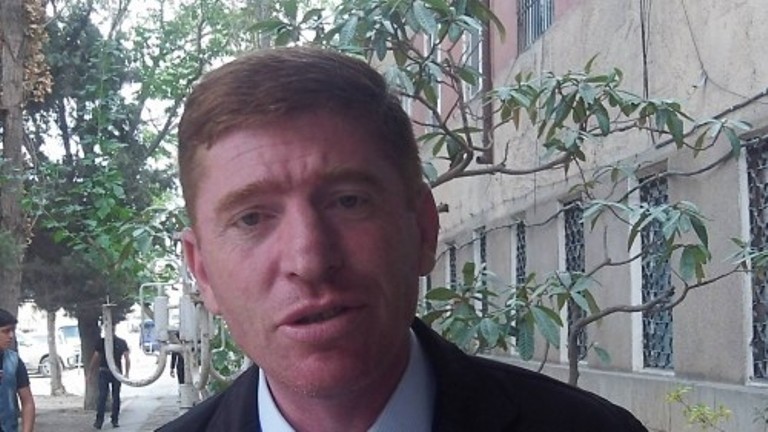 "Kidnapping of journalists, members of opposition parties, NGO representatives and activists by the law-enforcement agencies is becoming more common. The members of the Musavat Party also face these kinds of cases. The deputy chairman of the party, Faraj Karimli, and his brother Siraj were kidnapped in June, 2014. Only after four days did it emerge that they had been arrested. The arrests of people who protest against the state has become very popular during the last 24 years of the Aliyevs' reign".
The government doesn't even stop at murder, says Elman Fattah.
"The journalist Emar Huseynov, publicist Rafiq Tagi can be seen as examples of this. This kind of bloody method of ruling comes from the USSR. The current government adopted the methods of the Bolsheviks and KGB. While this regime exists, it will continue."
Coordinator of the "Azerbaijan Without Political Prisoners" group Ogtay Gulaliyev also says that the number of politically motivated kidnappings has been growing. He says that many are kidnapped for their socio-political or journalistic activities.
"Usually these kidnappings are carried out by organized groups and power structures of the government. For example, the ex-rector of the Azerbaijan International University, Elshad Abdulayev's brother Mahir Abdullayev was mysteriously kidnapped or went missing. Later after the videos which were published by Elshad Abdullayev, it became clear that the people who came to him to talk about his brother's kidnapping were people with very senior positions in the government".
Gulaliyev says that during the court process, the former Chief Operating Officer of the Ministry of Internal Affairs Haji Mammadov admitted to the kidnappings of several family members of high-ranking officials. It turns out that was Mammadov, however, was not acting alone. He claimed that the orders came to him from the top. Lawyer and national coordinator of the "Eastern Partnership Civil Society Forum" of the European Union Ziya Guliyev notes that Azerbaijan has not acceded to the International Convention for the Protection of All Persons from Enforced Disappearance (ICPPED).
"Enforced disappearance means the person's kidnapping in the street, house or other place by the employees (or agents) of the state and not giving any information about the kidnapped person".
Guliyev underlines that Azerbaijani citizens can not apply directly to the ICPPED, because Azerbaijan has not acceded to the Convention. The Ministry of Foreign Affairs did not answer requests for further explanation as to why Azerbaijan has not signed the treaty. According to the director of the Media Rights Institute Rashid Hajili, governments of countries where military conflicts and political repression are par for the course have not ratified this convention.
"In these cases, it is generally the government itself that is involved in the kidnapping and torture. The reason for Azerbaijan's refusal to join the convention is strange. It is probably because it does not want to be responsible to the international community on human rights issues".
Meydan TV addressed a request to the UN Committee on Enforced Disappearance regarding the reasons for Azerbaijan's refusal to join the convention.
"We are not authorized to answer this question," the Committee said. The Committee on Human Rights gave a similar answer. Throughout his presidency, Ilham Aliyev has repeatedly declared that human rights in Azerbaijan are well protected. However, local and international human-rights organizations consistently state that human rights are violated in Azerbaijan.
In 2003, 2008, and 2013, the Azerbaijani president has featured on the "Predators of Press Freedom" list compiled by Reporters Without Borders. According to the Economist Intelligence Unit Democracy Index of 2016, Azerbaijan ranks 148th out of 165 countries – the last among the Caucasian countries.