One year after the arrest of Afgan Mukhtarli
"Mum, you said that daddy went very far away. We have also gone very far away now. Why can't we see him now? I want to see my daddy!"
These are the words of Afgan Mukhtarli's 4-year old daughter Nuray. She and her mother are currently living in Germany. Until Mukhtarli's abduction last year, the family had been residing in Georgia.
One year ago, on 29 May 2017, the investigative journalist disappeared from the streets of Tbilisi and resurfaced the next day in custody in Azerbaijan. A statement issued by authorities said a criminal case would be launched against him because he had illegally crossed the border, assaulted a border official and smuggled 10,000 euro into the country.
Mukhtarli rejected all accusations as made up. According to him, a group of men forced him into a car close to his home in Tbilisi. They put a bag over his head, beat him, placed 10,000 euro in his pockets and brought him across the Azerbaijani border.
His wife, Leyla Mustafayeva, also stated that her husband was abducted from the streets of Tbilisi and brought to Azerbaijan without a passport.
Mukhtarli was charged with violence against a representative of the authority (Article 315.2), illegal border crossing (Article 318) and smuggling (Article 206.1). On 12 January 2018, he was sentenced to 6 years in prison. International human rights prisoners recognize him as a political prisoner.
What has happened since the arrest
Mukhtarli is widely believed to have been arrested because of his investigative reporting.
"During all of my life I have been at the forefront of the movement for freedom and independence. This is particularly true now, under the Aliyevs; I cannot turn a blind eye on how they rob this country of its wealth. I published several investigative articles about how they plunder the state budget."
Some of his work was also published on MeydanTV.
During the last year, Mukhtarli's family not only had to come to terms with his arrest. On 31 December 2017, Mukhtarli's sister, niece and nephew were found dead in their apartment, reportedly due to carbon monoxide poisoning from a leaking oven. The journalist was only able to briefly join his grieving family after local and international organizations pressured the Azerbaijani authorities to allow it.
"They tried to defame Afgan but it did not work"
According to Mukhtarli's brother Ramazan, the accusations did not lead to the expected results. Instead, the authorities find themselves in an even more uncomfortable position now:
"Everyone knows that this was a planned action. Afgan grew up in this village, went to school here, spent all of his youth here. None one here, old or young, educated or not, believes that the accusations of the government are true. People were surprised, sad and angry when he was arrested. Whenever they see us, they ask how Afgan is doing. Everyone condemns his arrest. They know him well, they love him, and they are proud of him."
"It has become clear to everyone that there is no place for freedom of speech in this country"
Ramazan Mukhtarli believes the arrest of his brother only shows the world that there's no limit to anything in Azerbaijan.
"The authorities violated all international rules. Now everyone knows that there is no freedom of speech in this country. It is true that many things have changed in Afgan's life during this year. He was deprived of his freedom. He is in prison here, while his family is abroad. He cannot see his children. But all of this does not prevent his struggle for freedom. He is in jail because he raised the voice of the people. Afgan is a true fighter. He is strong, and he will be back among us."
According to Ramazan Mukhtarli, the life of his family changed a lot after his brother's arrest, as their telephones are tapped by authorities to observe their conversations. "We are ordinary people. What can we do? They are spending all their time and energy on us for nothing."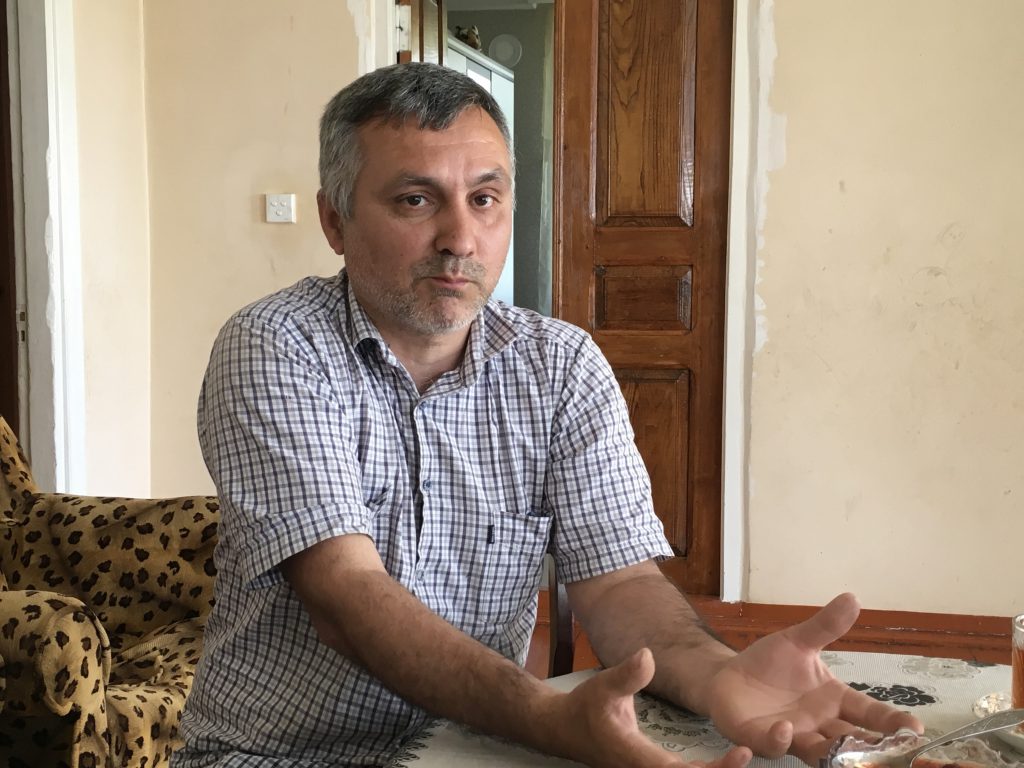 The pressure does not stop
In April 2018, just a day before Mukhtarli appealed his sentence in court, the Azerbaijani Bar Association suspended the license of Nemat Karimli, one of his defense lawyers. In Ramazan Mukhtarli's view, this is another instance of pressure on his brother, even though he does not think that Karimli's participation in the court session would have changed the verdict: "The decisions on such cases are made in advance."
Afgan's mother, Ashura Mukhtarova, believes that her son was arrested due to his work as a journalist. "We are all waiting for him to come home. He is not a criminal." She recounts that Mukhtarli always wanted her to visit him in Tbilisi, but that she only made it there too late. "I was there after his arrest. I said, Tbilisi, I am finally here – but my son no longer is."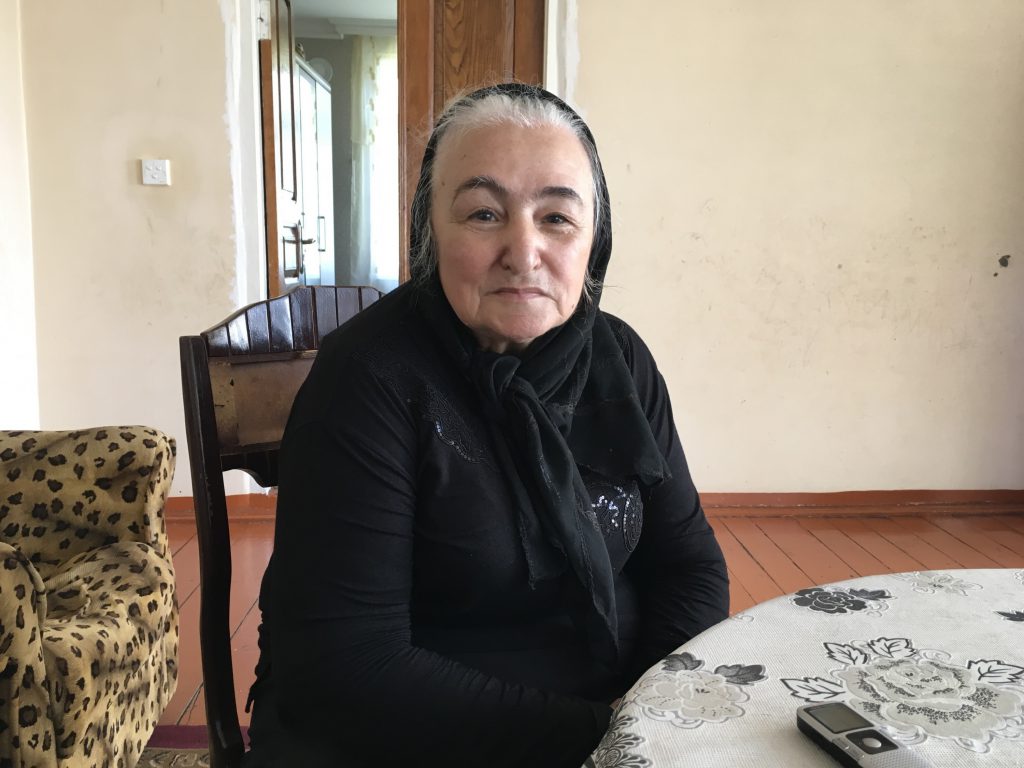 The last time they saw Mukhtarli was before he was relocated from the Sheki district detention center to Baku. "At first they said that there is an investigation under way, but that we will be able to see him normally after the verdict. He has serious health problems, I am very worried."
"Put us in prison and others will write"
"I am lucky because I did not get killed on the way from Georgia to Baku. And I did not get killed in the detention center. At most, put me in prison for 7 years. This is not enough to silence us. Arrest us or kill us – other will continue this fight. Our goal is not to overthrow the Aliyevs, but to give people hope. And you cannot deprive us of this hope."
Afgan Mukhtarli during his final speech in the Balaken Disctrict Court in January 2018, before his verdict was announced.